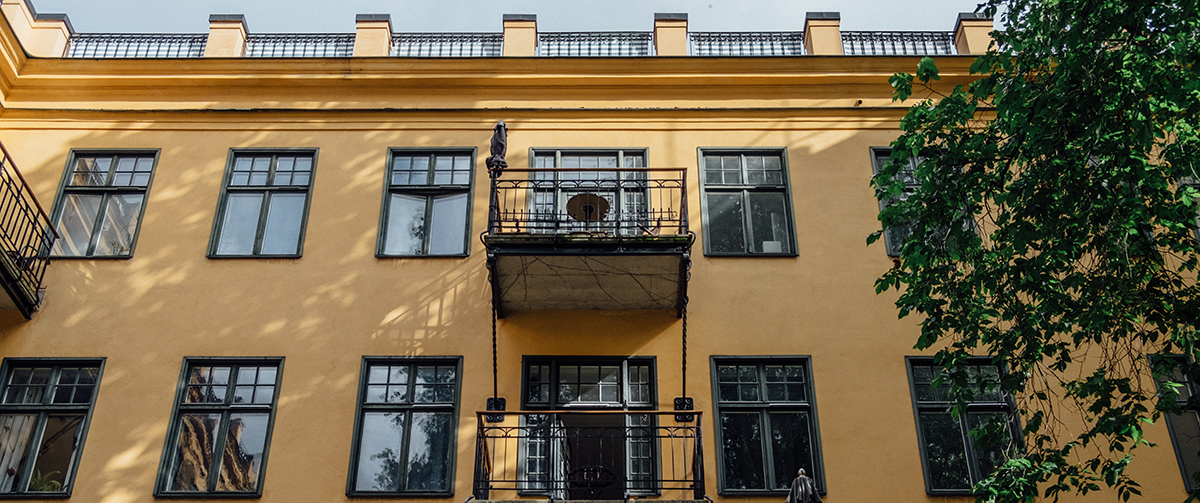 There are four single rooms and a double room can be arranged. The price per night and room is SEK 700 for a single room and SEK 500 per night if you are member of the Swedish Writer' Union, The Writers Guild of Sweden or PEN Sweden. After you've sent your booking request you will receive information about the Writers' House, how to enter and how to complete your payment. Bookings are non refundable.
For booking requests or questions, please e-mail Peter Cottino at bookaroom@writershouse.se.
Please note that the guest rooms are run independently by a foundation and are not a part of the Swedish Writers' Union. The Writers' Union can not answer any queries about the guest rooms, and can not book rooms there for you. You must contact the executive directly.